John Mullins Irish Pub is bekend voor zijn Whisky Proeverijen.
​Er is een selectie van ongeveer 150 soorten whsky.
Er worden proeverijen aangeboden voor groepen met inbegrip van een whisky expert, voor beginners tot de meer gevorderden.
Een proeverij omvat 5 soorten whisky met uitgebreide uitleg. Aansluitend kan men naborrelen onder het genot van een gezamelijk diner.
Informeer naar alle mogelijkheden en prijzen.

​John Mullins Irish Pub Is famous for its Whisky Tastings.
We have a selection of about 150 whiskys!
Whisky menu's are available and tastings are on request for groups, a whisky expert guide included, for beginners or advanced.
A tasting contains 5 sorts of whisky with explanation about the whiskys. You can complete the tasting with a nice diner together.
Feel free to contact us for all posibilities and prices.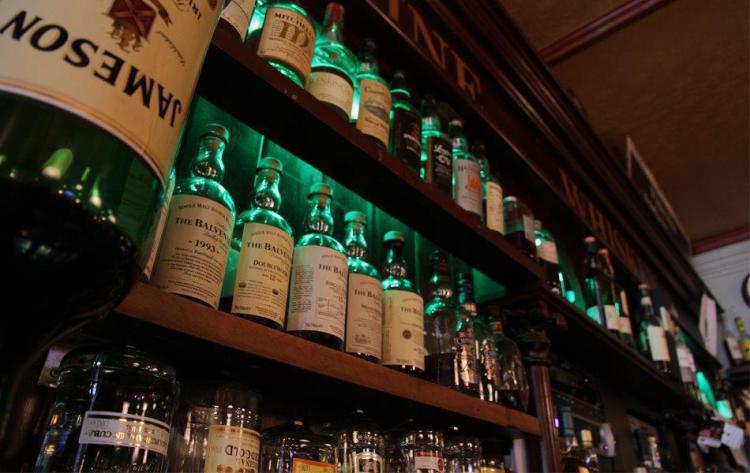 ​